Click here to view the THREE for FREE products/templates.
Receive 1 FREE 3.5kW Hitachi heat pump for every 12 Hitachi
heat pumps you purchase over a year between 1st March 2018
and 28th February 2019*. A maximum of 3 free heat pumps will
be rewarded over the promotional period.
As you buy qualifying heat pumps, visit www.threeforfree.co.nz
and use the online form to enter and send your purchase details
including outdoor unit serial number. Then receive FREE
Hitachi heat pumps as you qualify!*
For more information, please use the contact form below.
: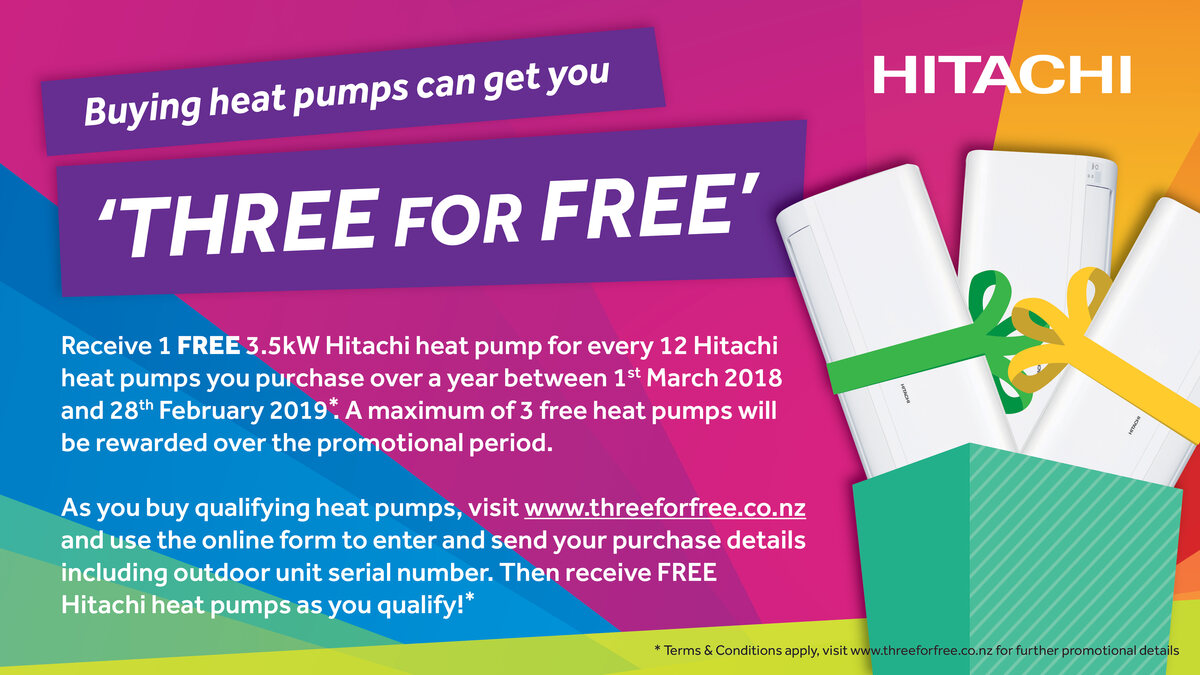 Terms & Conditions apply, visit www.threeforfree.co.nz for further promotional details.