Working for Corys Electrical
Giving you the Edge
Corys Electrical is a nationwide distributor of electrical products and services to electrical contractors, industrial users and government. Part of the global Sonepar group, Corys Electrical employs over 280 employees nationwide, delivering outstanding service in 48 branches across both the North and South Islands.
Why work for Corys?
As a member of our team you'll enjoy a range of benefits including on-going training and development opportunities, employee discounts, life and health insurances, as well as competitive salaries. We promote career progression and get involved in doing our part for communities and charities.
Click here to view the current jobs available.
Our People
We employ exceptional people who share a passion to deliver the best products and services to our customers. We understand and recognise the contribution of our employees to our success. Our teams are highly trained, knowledgeable and enjoy the benefits of working for a forward thinking company.
We are very selective about who we recruit. We set out to build cohesive teams who are great at what they do and love what they do.
Our Recruitment Process
Do you have what it takes? We recruit for a variety of roles including:
Drivers
Sales Representatives
Counter Sales staff
Warehouse and Inventory
Office support and administration
Marketing and Finance
Branch Managers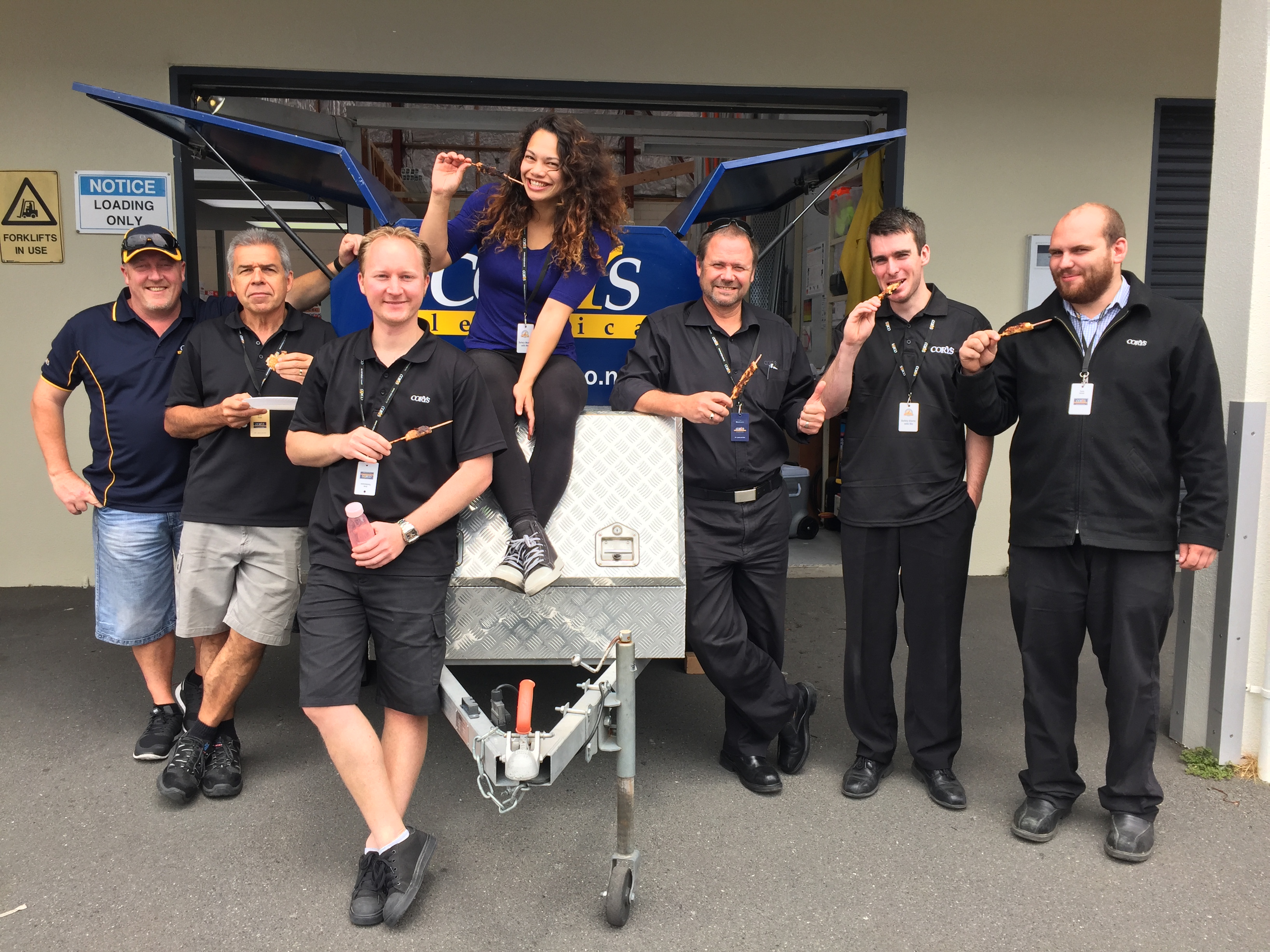 Ready to start a career at Corys Electrical?
Our Recruitment Process
We receive applications
Our vacancies can be listed on a variety of sites including on Seek and Trademe as well as our website. When you apply we will send you a notification that your application has been received.
We review all applications
Our HR team and hiring manager will review all the applications that we've received.
Unsuccessful applicants are notified.
Possible phone screening
Our HR team will contact shortlisted candidates to get some more information about your skills, experience and achievements. It's also an opportunity for you to ask any questions you may have about the role or Corys Electrical.
Time for interviews
We will set up an initial interview with the hiring manager.
Reference checking and background checks
We carry out a range of checks including reference checking, Ministry of Justice reports and license checks.
We've found our candidate!
We will make an offer and an employment agreement is arranged.
Scott Ragan
Branch Manager, Corys Mt Eden.
"I love coming to work. Having worked for Corys Electrical for over 10 years now everyday has a challenge. It's a positive working environment from within the branch, and within the whole company. At Corys we position ourselves as a service and solutions provider - we're not just out to get the sale. To me working here doesn't feel like a job; you get to meet amazing people, have a lot of fun and at the same help others (customers) out solving problems. I like the company culture, and the benefits are good, so why not?"