Introducing the new Installer Rewards Power+ Partner Program from MHIAA
From 1 September 2018 to 31 March 2019 you'll earn Power+ Reward Points with the installation of any eligible MHI product.
Power + Partner Program will reward you for every eligible MHI system you sell to an end-consumer. Every point earns you dollars, simply submit your claim and start earning.
For more information, please use the contact form below.
: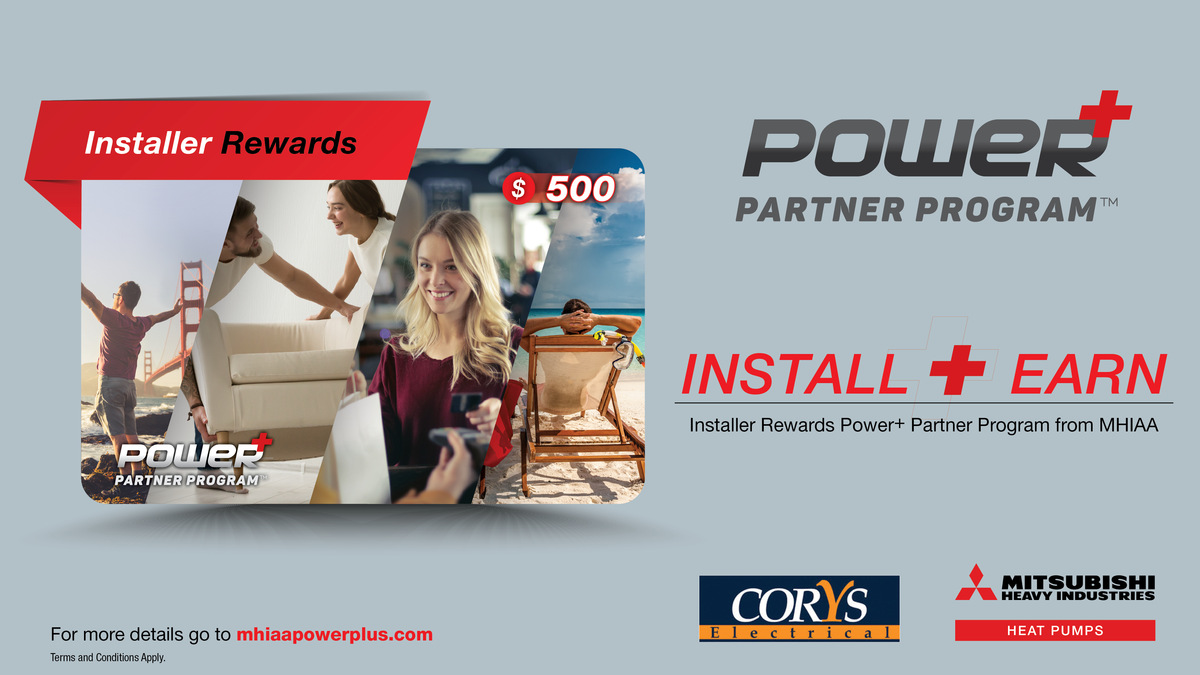 For more details go to mhiaapowerplus.com